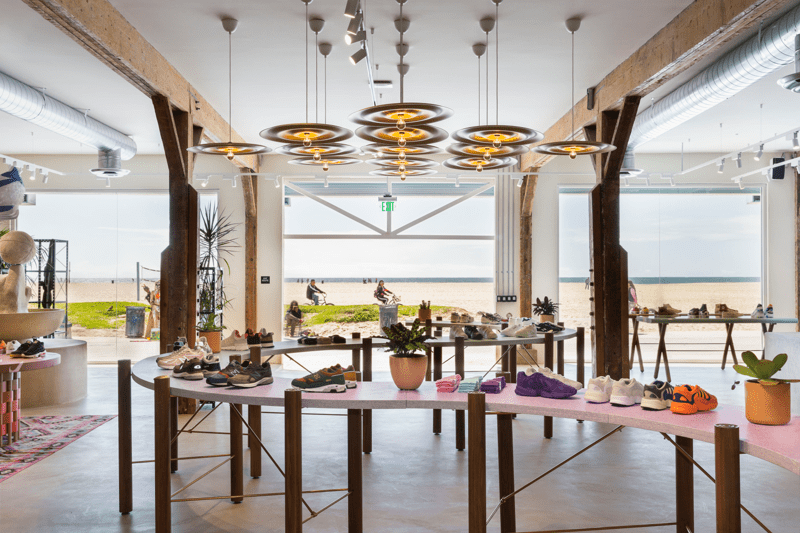 スニーカーズエンスタッフ東京は、現在ストックルームマネージャーを募集しています。
東京店のマネージャーや、各店舗のストックルームマネージャーとコミュニケーションをとりながら仕事をしていきます。ストックルームマネージャーは毎日の店頭業務がスムーズに進められるための重要な役割です。

業務内容
・ストックルームチームのリーダーとなり、ストアマネージャーと共にチーム全体のまとめ役となる
・商品の納品管理、オンラインオーダー(梱包作業含む)、請求書類の管理、在庫管理
・在庫保管場所の確保と整理や、オンラインオーダーの際に必要な発送資材の管理

・高い在庫管理精度を維持し、正しいストックルームデータを更新する。

・安全衛生基準の実施とフォローアップ。
応募資格
・同様の職種で最低3年間の職務経験
・ハイレベルなコンピュータースキル
・優れた整理整頓能力
・リーダーシップがとれて自己管理ができる
・仕事を速いペースで進められる
・チームプレイヤーとして優れ、強いメンタリティを持つ
・ビジネスレベルの英会話力
スニーカーズエンスタッフは暖かく穏やかで一生懸命な人々が集まったチームです。この先、さらにグローバルな規模で同じマインドセットを持った人々と共にチームを広げていくことを目指しています。

We are looking for a Stockroom Manager to join our Tokyo team. With SNS you will get to work for a global company with passionate and fun colleagues. You will also become an important voice of SNS within the local community in Tokyo.

It's a quite intense flow. Loads of products coming in through the door, no products ever leaving by the backdoor, loads of products flying off the shelves. On the top of that, allocations for our famous (salty Twitter fans would say infamous) Raffles.
Hectic? Yes. Fun? Even more.
So if you want to be in control of one of the most valuable stocks of modern-hype-times, go on and apply. It's always a pleasure to meet people that likes to be surrounded by piles and piles of sneakers like us.
Main Responsibilities

Responsible for managing, motivating, and training the stockroom crew.
Handling deliveries, online orders, invoices, purchase orders, and optimizing the stock levels and ensuring the accuracy of omni-channel operations.
Ensure compliance of all stockroom procedures.
Optimize the stockroom and equipment to ensure a smooth and efficient operation.
Manage and organize the store shipping materials.
Ensure accuracy in physical verification of stocks.
Keep systems updated with correct stockroom data.
Implementation and follow up of health and safety standards.
Skill requirements and soft skills
At least 3 years experience of a similar position.
Strong computer skills, experience from working in complex systems.
Strong organizational skills and a great eye for accuracy, and problem solving skills.
Experience with leadership and people management.
Able to meet multiple deadlines and work in a fast-paced environment.
A strong team player mentality.
Fluency in English and local language.

About SNS

SNS is a brand founded in 1999 out of the love and curiosity for the culture and life around Sneakers, Fashion, Art, Music, and Basketball. Today SNS works through 4 main pillars:
At SNS we love creativity. We want to add. We want to take part and contribute. We love new things and we love traditions. We always encourage equality in all fields. Work hard - play hard. Follow your heart. Give back. We honor heritage and embrace the future. And we always wear sneakers.
About SNS
SNS is a brand created with love and curiosity for the life around sneakers, music, fashion, art, and basketball. We energize culture through creativity and serve our community with integrity.
Read here about the SNS Diversity & Inclusion initiatives.
Already working at SNS?
Let's recruit together and find your next colleague.